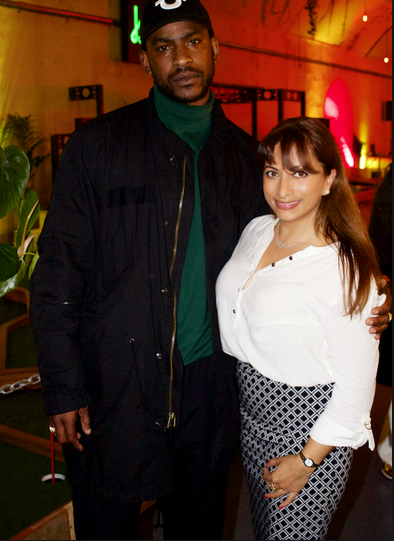 Skepta deserves BRITS acknowledgement.
All photos copyright Jasmine Dotiwala.
This week MTV UK held their annual MTV Brand New events at Camden's infamous Electric Ballroom. Doors opened at 7pm and within 15 minutes there was a 1000 strong crowd outside desperately hustling their way in for the urban music themed night featuring soulful vocalist Anne Marie, West London R&B trio WSTRN and the soulful garage king himself, Craig David. The night was immense with MTV puling out the stops for the show. Huge filming rigs, the best music crews in the business and a very slick lighting and stage set awed the very cool, young, influential crowd.
Similarly the behemoth brand that is the BBC realises that British black music is so strong and relevant to today's generation, that they have a whole radio station – Radio 1Xtra – funded to the hilt to recognise the genre. Their annual 'Sound Of 2016' list this year features a really diverse set of British music newcomers from all genres, including BAME (God I hate that word!) acts Izzy Bizu, Mabel, Section Boyz, WSTRN and J Hus.
In addition, VICE has a really strong, informed music branch titled NOISEY. Much of NOISEY's content is funny, edgy, mischievous and provocative and whilst they give all music genres equal love, much focus is given to the UK Grime scene. In fact, last year they made numerous Grime artist-focused documentaries like Skepta's Topboy film, shot across his world tour dates.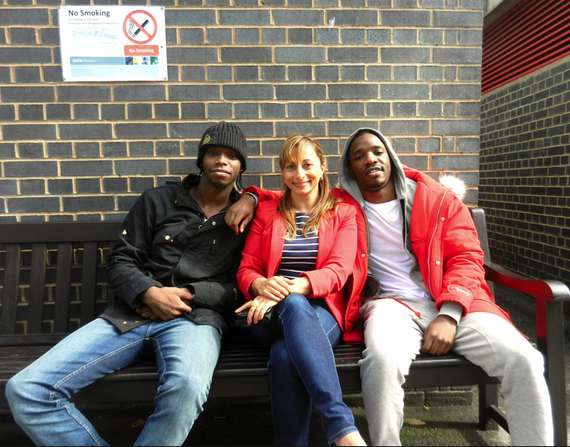 Krept & Konan deserve BRITS acknowledgement.
All photos copyright Jasmine Dotiwala.
So you get it? Grime exists in the UK. Its big, bashy and profitable and the kids love it. Check the twitter followers of your average grime act. Collectively they have millions of followers all over the world. Heck, even Americans Drake and Kanye have been championing them. So why do the BRITS refuse to give the genres of Grime and hip hop made by British acts a nod?
This fortnight, hot on the heels of spring awards season, where #OscarsSoWhite took off and combusted, with every multi-platform media brand having an opinion, came #BritsSoWhite which will no doubt be everywhere for the next fortnight, leading up to show day.
There was much online dissapproval after this years BRIT Awards nominations party showed its lack of diversity, specifically the lack of acknowledgement British musicians of colour, and Grime artists.
Despite the rise of Grime and UK rap music, which is played globally and has fans internationally, this isn't reflected in this year's BRITs awards nominees. Only this past week Stormzy performed in Japan and a video emerged showing hundreds of fans spitting word for word alongside him.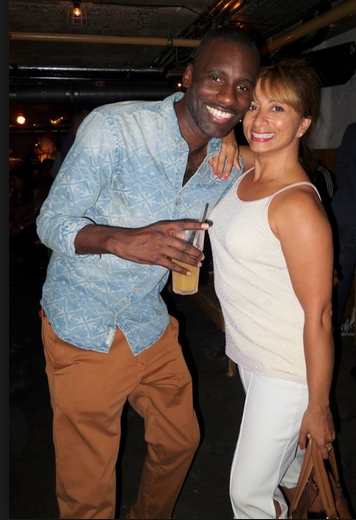 Wretch32 deserve BRITS acknowledgement.
All photos copyright Jasmine Dotiwala.
The BRIT Awards website says that they "operate a completely transparent procedure". However it's not very transparent to many of us watching and wondering how things are done.
The panel is made up of 1113 music enthusiasts. Many of my peers, who are journalists on the voting Academy, reassure me that whilst they nominate Grime artists every year, their nominations never seem to make it through.
In order to be eligible, the artist or product needs to have been Top 40 in either the single or album chart between 21 July 2014 and 10 December 2015. Which Stormzy has acheived.
My peers on the voting panel claim there are numerous issues. Firstly, a lot of the voting Academy are artist managers who vote for their own acts, and former winners (God only knows why they'd be given a vote?')
Secondly, they also told me that most of the academy are much older, middle-class, music stalwarts, who whilst are great music influencers in their own rights and lanes, are totally unconnected and disengaged with the British urban music scene in 2016. To these voters, grime and hip-hop is an alien form they just don't understand and therefore won't vote for. Even i don't totally "get it". I'm not meant to, it's not for my generation, but can see its an unstoppable force that empowers innercity youth.
The thing to understand is that, the Brits are run by the chairmen of all the various major record labels, so they are naturally all 'block voting'. Each record label CEO will tell their staff voting group who to vote for, depending on their business strategy and needs.
So, I can see that one explanation could be that, most pop acts are developed in their very early stages by a record label who has invested heavily into their marketing. Alternatively, Grime acts tend to have built their own fan bases and following over years from scratch. By the time a record label has snapped them up, the label's are'nt always sure how to market these raw acts via their usual tried and tested methods.
The rest of the Academy is made up by record labels, publishers and agents, meaning that it's a pretty a closed circle that are ONLY business focused, not about the art. Which is also understandable.
Alternatively, maybe it's just us. We're always banging on about 'diversity' and 'equality' and 'equal playing fields'. Maybe we should just "get over it". We're all simply jumping on the race bandwagon or its "just people in urban areas commenting" or "they have the MOBOs why do they need a BRIT?"
Maybe some folks in areas like Tunbridge Wells and other countryside locations may not have been touched by the Grime genre yet. But I doubt their kids haven't.
I mean, how can names like Skepta and Stormzy be dominating digital news internationally and not be acknowledged by their own national industry? Why does an American like Kanye have more success pushing British urban acts onto his set at the BRITS stage, than the Brits themselves could be leading on?
I think the BBC are addressing this properly. Now for their annual music polls they ask their voters to explain how they are still connected to the music industry in the UK, so they are at least attempting to have the best possible, vetted, voting panel.
I hope that the British Grime music stars have the last laugh. They already have this generation's ears, eyes and money. Their platforms are mostly digital and they're breaking through without the support of the old skool gate-keepers. But they still need major support to achieve their full potential. Isn't that fair?.
Even robust old skool powerhouses like the BBC and MTV playlist urban British acts on their A lists nowadays. Why does the BRITS Academy seem SO out of touch?
Yo, remember when they told us in the nineties that hip-hop was just a quick passing fad?